DESIRIAL® – dermal fillers for intimate areas
DESIRIAL® is a range of innovative dermal fillers containing hyaluronic acid and the antioxidant, Mannitol, to help improve and maintain women's intimate health and well-being.
---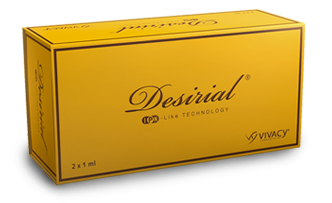 DESIRIAL® is designed to restore hydration, elasticity, tone and sensitivity of the vulvo-vaginal area. It is also used to treat vaginal dryness. As we age, unwanted symptoms can occur.
They might present as discomfort or burning, increased sensitivity or chronic irritation and itching, which can lead to wounds. Hyaluronic acid is directly injected into the affected area to improve their quality and limit vaginal dryness.
---
DESIRIAL®
45 minutes • £450
Dermal Fillers injected into the vaginal area which helps with a number of menopausal symptoms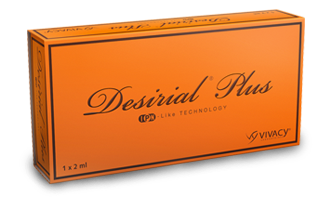 DESIRIAL® Plus is an ideal choice for women suffering from moderate volume loss of the vulvar labia majora. By injecting DESIRIAL® Plus, volume is restored, vaginal mucous membrane is rehydrated and the tone and tension of the connective tissues are restored. It also strengthens the protective role of the labia majora and improves the aesthetic appearance of the vulvo-vaginal area
DESIRIAL® Plus
45 minutes • £550
Dermal Fillers injected into the vaginal area to improve appearance and combat dryness
---
Treatments using these products are low risk and show results almost immediately.
Wendy ensures patient comfort by using a small amount of local anesthetic before the filler is injected. The aftercare is simple and after a week, you will be able to return to your normal routine.
---
---
---
For a free, no obligation consultation, contact Wendy here.
For more details on this treatment, read Wendy's Blog.