Minor surgery and skin treatments.
Tocolo can remove Milia, blood spots, skin tags, thread veins, warts, verruca, sebaceous keratosis, xanthelasma, age spots, dermal cysts and syringoma. These blemishes can appear anywhere on the body although many occur in specific places. They can vary in size and sometimes become so large and unsightly, it will stop people taking clothes off.
They can also get irritated by clothing and possible get caught when combing hair etc.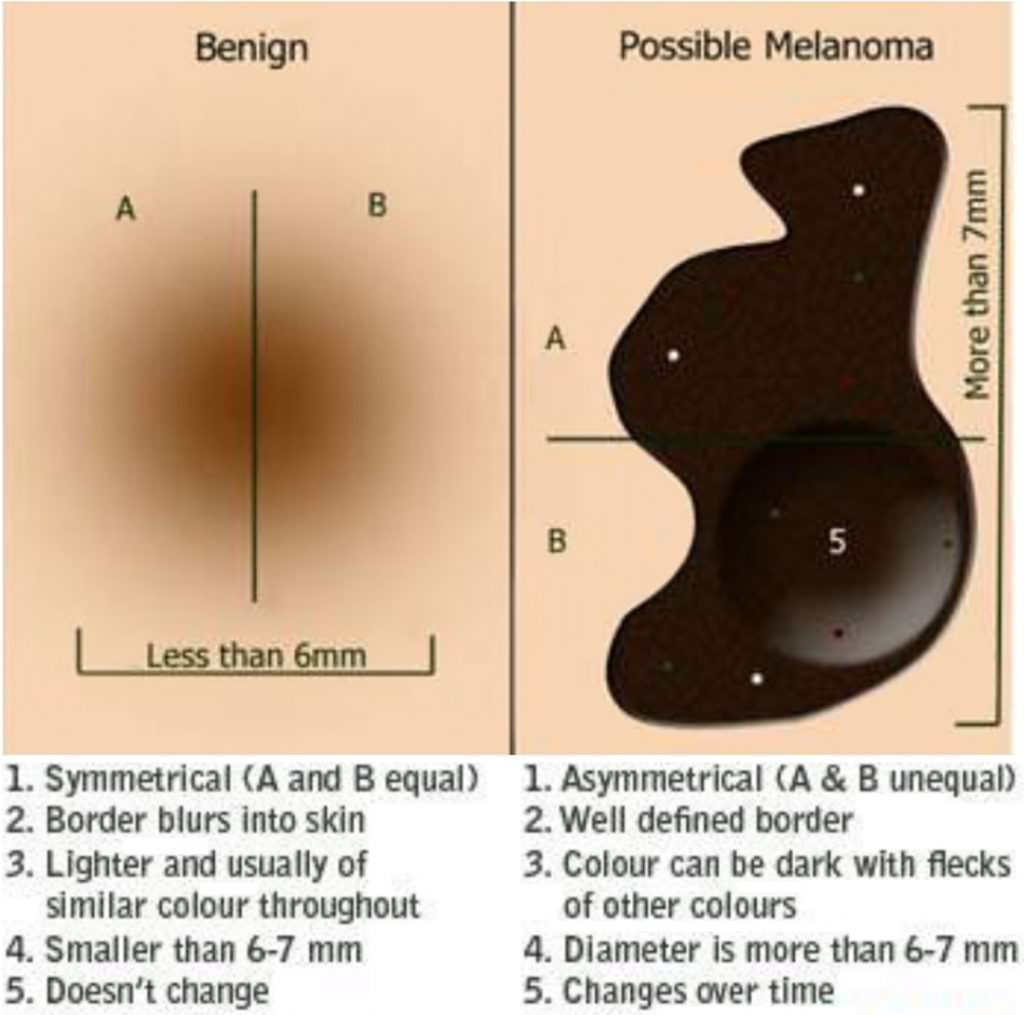 Not all blemishes are harmless. You need to know when to see a doctor or nurse for a check-up.
Here's how to recognise a suspicious looking mole:
A – Asymmetry: The mole has an irregular shape
B – Border: The edge is irregular
C – Colour: The mole has uneven shading or dark spots
D – Diameter: The mole is larger than 6-7mm
E – Evolving: The mole is changing in size, shape or texture
Got questions about minor surgery?
You might find our minor surgeries questions page helpful.
Checks on suspicious moles
Any suspicious looking mole needs to be checked by a special device called a Dermatoscope.
If you have any suspicious looking lesions you will be asked to make an appointment to see your own GP for a closer examination.
There was a time when the good old NHS would oblige and organise removal of said blemish. However this is no longer the case. Many people are suffering needless embarrassment because they think removal is too expensive and painful. Treatment is quick, effective and reasonably priced at Tocolo. As a Care Quality Commission regulated clinic Tocolo is able to surgically remove larger blemishes and will also send it away for histology (to make sure it is harmless).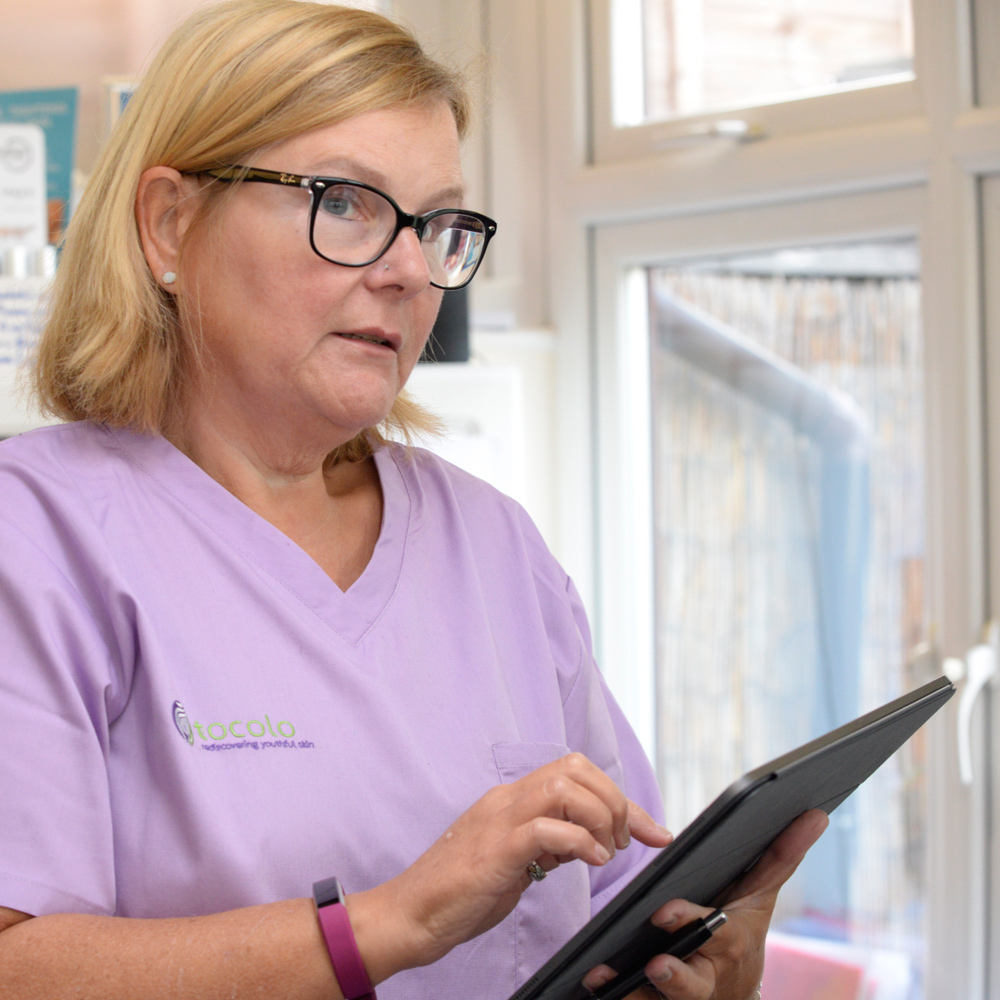 Book a free initial 20 min minor surgery consultation
Click here to book your free initial 20 min minor surgery consultation.
As a CQC regulated clinic we are able to offer cosmetic minor surgery for anyone wanting blemishes, moles or cysts removed. A free consultation is necessary to review the proposed treatment and give an accurate treatment price.
You can contact Wendy about minor surgery in Watford, St Albans or Hemel Hempstead on 07824 553735, or visit the Tocolo contact & locations page.
---