Mono Threads and PDO thread Lifts are a fast and safe non-surgical face lift and treatment used for removing fine lines, wrinkles and improving sagging on areas including face, eyes, mouth, neck and also cleavages and underarms.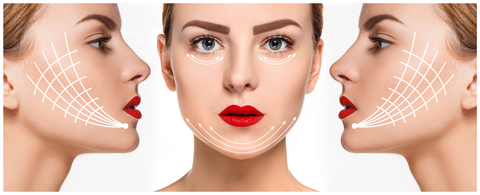 This thread lift procedure uses dissolvable PDO (Polydioxanone), a material that has been used for many years in heart surgery, which relax muscles and tendons while stimulating the production of new collagen in the skin.
Threads are fully absorbed in the body within 6 months and the effects of the treatment should last approximately 2 years.
All procedures and treatment plans are fully explained following an in-depth consultation, along with potential side effects and aftercare. To book your free consultation call us on 07824 553 735 or email info@tocolo.co.uk